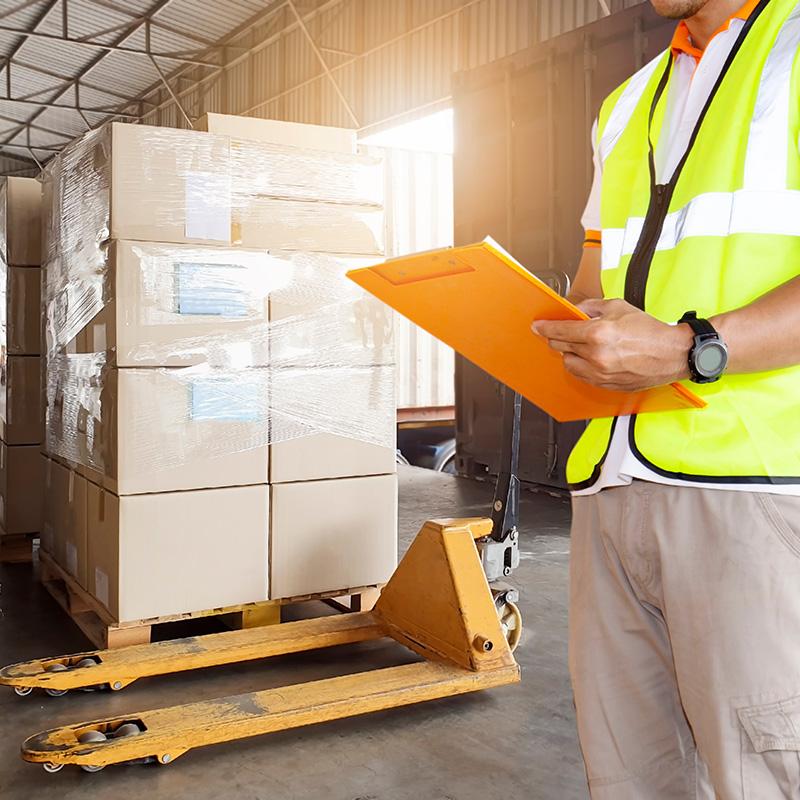 Solutions
Cargo insurance
As an importer or exporter of goods, you cannot always recover damage suffered during transport from the carrier. With goods insurance, however, you are fully covered.
Why take out cargo insurance?
CMR insurance covers your goods when they are damaged or lost during transport, interim storage and loading and unloading.
As a cargo owner, you are strongly recommended to insure the transport of your purchased or sold goods yourself. The carriers you use for transport and storage are protected by all kinds of legislation and/or international treaties. Their liability is limited depending on the means of transport, which often means that you, as the interested party in the goods, are left out in the cold in the event of damage or loss.
Cargo insurance can also provide cover for transports carried out using your own means of transport.
What risks does cargo insurance cover?
Goods or cargo insurance covers all risks during transport:
material damage and/or loss,

during the entire journey (including loading and unloading, and involuntary stops en route),

whatever the means of transport (lorry, freighter, plane, train, bicycle, etc.).
"Average loss" is also always covered, as is damage caused by poor stowage of the goods. Moreover, your commercial interests are protected by the trademark protection clause.
What do you need to consider when taking out cargo insurance?
It's best to check with your broker which insurance formula is the most advantageous for you: a subscription policy or an optional policy for a one-off transport. It is also important that the insurance cover is adapted to the specific characteristics of your goods.
Your premium should be calculated according to the applicable incoterms that you agree with your buyers and sellers. In this way, you can be sure that you will not pay too high a premium. Cargo insurance is also the only insurance that can cover hoped-for profits. This is necessary for some goods and/or incoterms, while it is superfluous for others.
Good organisation can prevent many problems in cases of damage. Van Dessel has developed its own system for this, which many clients gratefully use.
FAQ's
Do you have further questions concerning this type of insurance?
You will find the answers to the questions we are most frequently asked about this insurance here. Is your question not included? Feel free to ask our experts.
Contact us
Are my goods not sufficiently protected by the CMR insurance of the carrier?
A CMR insurance includes a number of important exclusions in which the carrier is not liable, for example, in cases of force majeure. This insurance also entails a complex and dangerous limitation of liability for the various modes of transport. Despite the CMR insurance of the carrier, there can therefore be many situations in which you, as the party with an interest in the goods, are responsible for the damage or loss of the goods. With goods insurance, you fill in the gaps in the coverage of a CMR insurance policy. Cargo insurance is also indispensable in the event of "gross average loss".