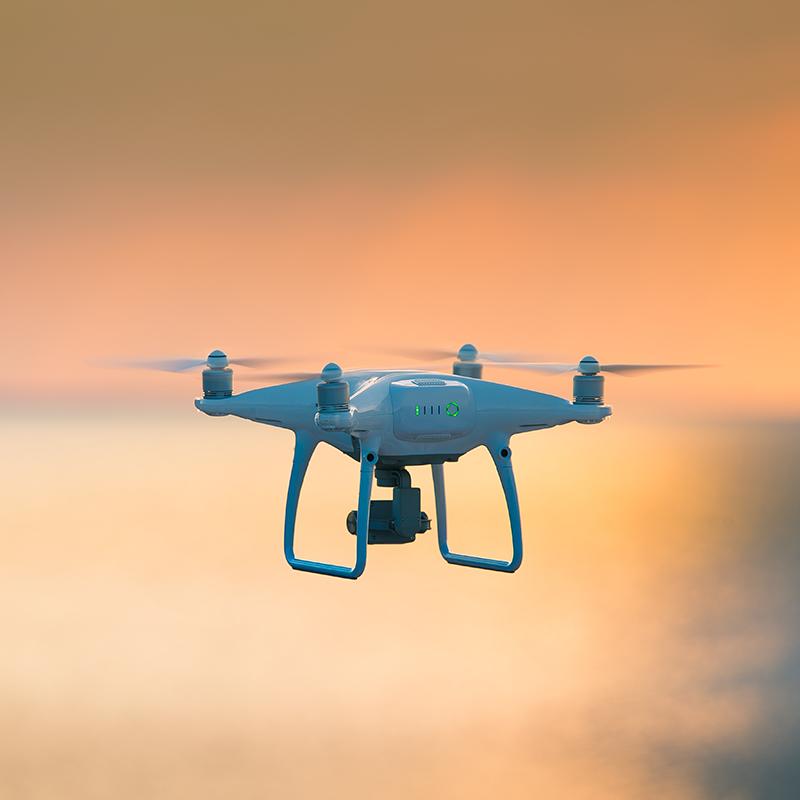 Solutions
Drone insurance
Drones are increasingly becoming a part of our lives. Appropriate insurance cover is therefore a must. Van Dessel is Belgium's leading drone insurance broker. Although we insure many members of federations, any professional drone user can come to us.
Why take out drone insurance?
Drones are being deployed for more and more purposes. In TV series and films, for instance, we regularly see images made by a drone. In other branches of industry, such as construction and transport, drones have become a regular feature. Their use will only increase in the coming years, as will the risks attached to this. With VD Drone we offer a specialist solution to insure your drone.
What kind of risks does our drone insurance cover?
You are legally obliged to have your liability for damage to third parties insured when you use a drone. Besides that compulsory civil liability insurance, our solution also includes hull cover for your drone and legal assistance.
Highly competitive rates and good terms
Our independent position as brokers allows us to offer you the best terms on the market at highly competitive rates. For the legally required civil liability insurance you can choose between two sums insured:
1 million euros
2.5 million euros
A higher cover may be a good idea if the drone flights entail a greater risk and are therefore more likely to result in a larger claim.
Want to know how much drone insurance will cost you?
You can ask for a quotation using the form below. Our managers will send you a proposal that suits your needs within two working days.