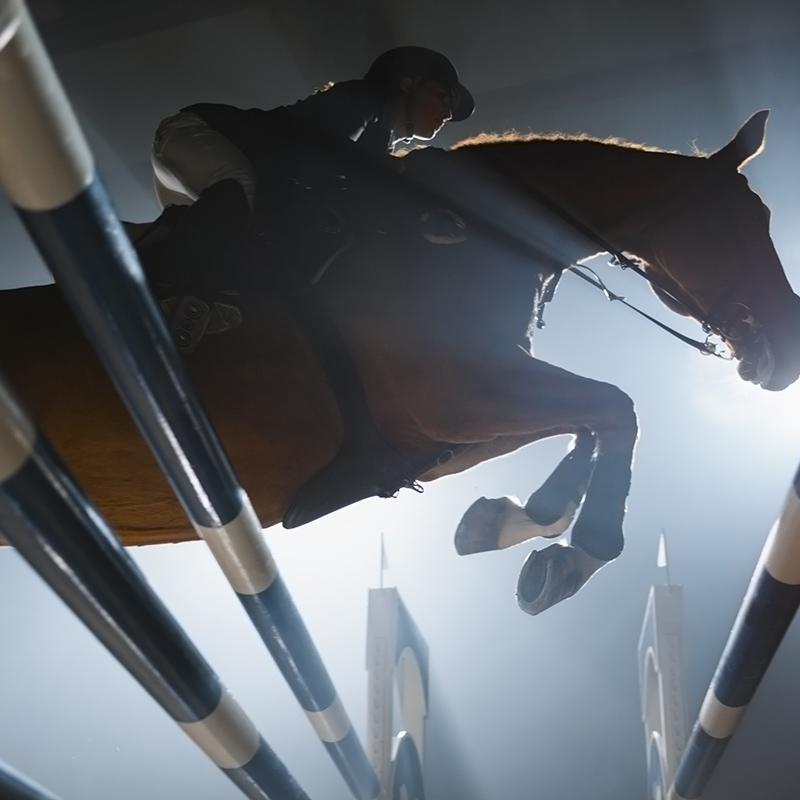 Solutions
VD Horse Solutions: your equestrian sports insurance
Equestrian sports insurance covers the financial consequences of the risks associated with equestrian sports.
Why enter into an equestrian sports insurance?
The risks involved in equestrian sports are very diverse. It is therefore very important to insure the horses, their jockeys and their vehicles, as well as the associated infrastructure. Van Dessel has many years of experience in the insurance of horses and everything that this involves.
We therefore have a suitable policy for you: VD Horse Solutions. At VD Horse Solutions, we analyse all your risks and then present you with a jigsaw of insurance solutions that perfectly matches your specific needs.
Exactly what is insured?
your horses,
your vehicles,
your team,
your professional operation.
Why opt for an equestrian sports insurance with Van Dessel?
Van Dessel opts for an approach that differs from a ready-made insurance package: we provide 100% customisation and efficiency.
We respond optimally to your personal situation and wishes.
On the basis of our independent position as a broker and our excellent cooperation with a range of insurance companies, we can ensure the ideal price/quality ratio.
Our annual follow-up ensures that your risks are always covered appropriately and in the most cost-efficient manner.
Thanks to our extensive experience in the insurance of equestrian sports, we design your policies with a view to avoid the pitfalls of standard insurance policies.
Did you know that…
a family insurance policy usually only provides cover for a maximum of two owned riding horses? If, in the event of a claim, an insurance inspector finds that you own more horses, there is a risk of problems with the coverage.
the basic policy through the federation usually only provides coverage for the areas of a competition recognized by the federation? Claims during private training and practice competitions are not covered. In addition, the benefits in the event of a physical accident are very limited in terms of medical costs and disability, and that is precisely the most common risk when falling from a horse. The financial hangover can be significant for a professional rider!
a standard Civil Liability Horse policy only covers the liability for horses of third parties that are temporarily stabled with you, and over which you are the custodian? Any damage to the horse that has been entrusted to you is excluded from cover, however. What happens if a horse in your care breaks out and runs away? In that case, the Civil Liability Horse insurance will reimburse the damage caused by the loose horse, but not the injuries to the horse and the associated veterinary costs.
the damage to a horse that you transport accidentally on behalf of third parties and that is injured during transport, is also not compensated under a Civil Liability Horse policy? The financial consequences are completely disastrous if the horse suffers permanent disability or dies.
damage due to overloading your horse transport is excluded from cover as standard? This problem can arise, for example, with a 3.5-ton light truck that is set up for the transport of two horses.
coverage of your liability for your activities as an instructor or teacher is not provided in the Civil Liability Horse policy? In a federation policy, teaching is only covered if it takes place explicitly on behalf of the affiliated club. If a student falls from his horse and is injured during a private lesson under your control, you will bear the costs yourself.
an event organised by third parties in your riding school or infrastructure is not insured as a standard in your Civil Liability Operation policy? If the actual organiser has not taken out a temporary event policy himself/herself, there is a risk of a long legal battle between the parties involved in the event of damage. After all, the victim can also turn to you, as the operator, for compensation. If, for example, a tent falls over during an event and a horse of a participant is hurt, the owner of the horse can turn to three possible liable parties: the operator of the professional infrastructure, the organiser and the tent constructor.
in equine insurance, in addition to the death risk, the hospitalisation and surgical costs as a result of colic are also covered as a standard? Additional coverages vary according to the discipline and the value and intervention threshold that you choose. In this way, awkward discussions with riding school owners, for instance, can be avoided when your horse dies while staying there.
in the event of death or permanent disability after an accident, there can be a great difference in the valuation of the horse as claimed by the owner-injured party on the one hand, and as valued by the inspector acting for the liable counterparty on the other. By means of an additional legal aid insurance guarantee, you can be assisted in these discussions (which often result in a legal expertise) by your own expert.