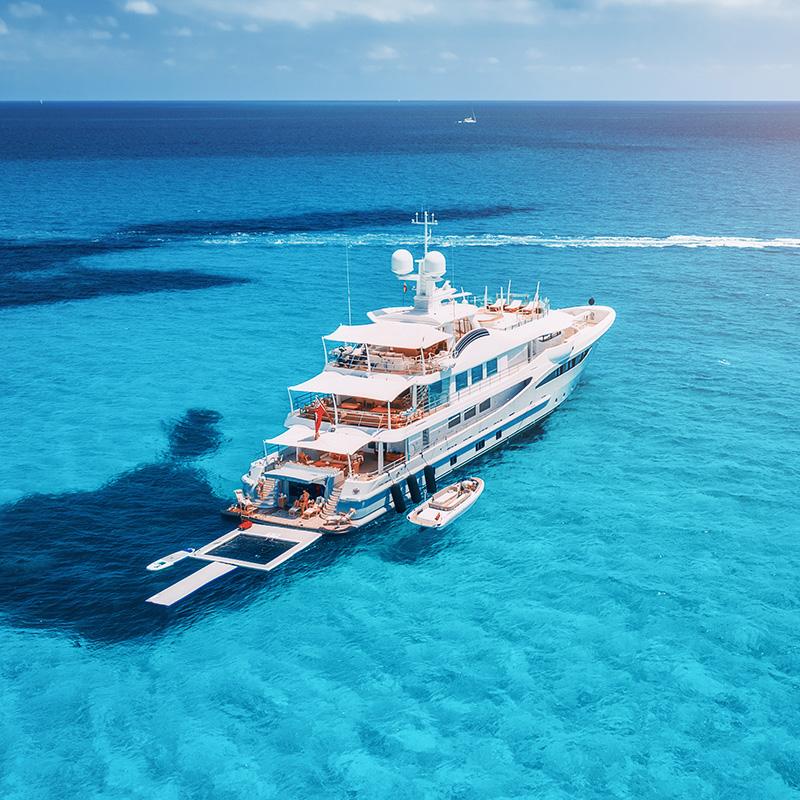 Solutions
Yacht and boat insurance
Boat insurance protects your vessel and those on board against potential risks on the water. You can come to us for a personalised policy for your yacht, motorboat, sailing boat or jetski.
Buying a boat or a yacht is a significant investment. It stands to reason that you would want to protect your vessel properly, as even the most experienced captain can run into unforeseen circumstances and risks. So, in order to be able to enjoy the water with peace of mind, it is best to make sure you have the right insurance policy.
Is boat insurance mandatory?
In Belgium, you are required by law to take out Civil Liability insurance for your vehicles. Boats, ships and yachts basically fall outside this requirement. Belgian law may not impose mandatory insurance, but other authorities often do. For example, to dock your boat in a marina or to join a water sports club, boat insurance may be a requirement.
In many other countries, insurance is also mandatory. If you want to go abroad with your boat, you should definitely make enquiries and take out the necessary insurance policies.
In addition, you run the risk of being held personally liable for damage to third parties if you do not have insurance cover.
What (boating) risks can you insure?
Damage to third parties - civil liability
A CL (Civil Liability) insurance policy covers the physical and material damage you may cause to others with your vessel as a result of fault or negligence. This cover represents a minimum and forms the basis of your boat insurance.
Damage to your vessel
With hull insurance you can cover any damage to your vessel. This includes damage caused as a result of your own fault as well as burglary, theft or weather conditions. An exemption (excess) is applied with this insurance policy: an amount that will always remain at your expense. The amount of the excess depends on the insured value of your vessel.
Accidents of those on board
As part of your boat insurance policy, you can provide additional personal accident cover for those on board. This insurance protects them in the event of death, permanent disability, medical expenses and repatriation.
Legal and contractual disputes
The optional legal assistance cover protects you in case of legal and contractual disputes when using your vessel.
Do you need additional insurance policies when you rent out your ship or yacht?
Renting or chartering your vessel increases your risk and is actually excluded from cover in most policies. That's why it is very important that you report this to your broker or insurer so that they can provide the necessary insurance.
Why insure your boat or yacht at Van Dessel?
At Van Dessel, we have a specialist team that will work with you to create a personalised policy. We have an offer for yachts, motorboats, sailing boats and jetskis. Based on your requirements, we will put together an insurance package that covers all your risks.
Thanks to our strong and independent position as a broker, we have negotiated the best conditions on the (inter)national market. We can offer you these top conditions at very competitive rates. Would you like to receive a quotation for your boat insurance? Use this form to request your proposal.
What is the price of a boat insurance policy?
The price of yacht or boat insurance is customised and affected by a number of factors. Thus, a standard premium is not possible, but we will be happy to provide you with a customised quotation. If you provide the necessary information using the form below, we will contact you within one business day with a premium proposal.