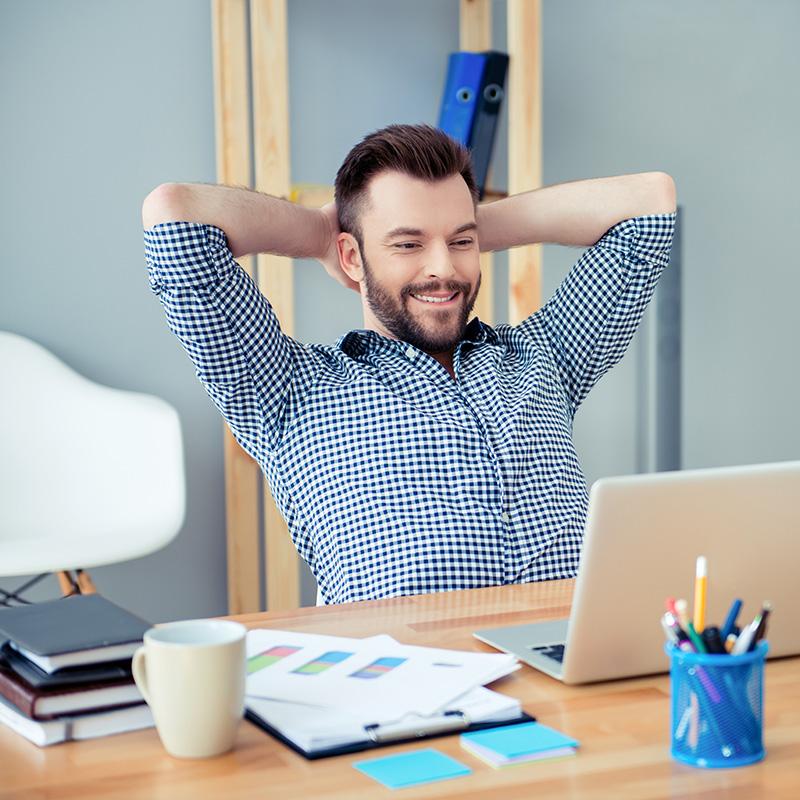 Solutions
Employee Benefits
With an employee benefits package you offer your employees an attractive extra benefit in the form of insurance for their retirement, death, medical expenses and disability.
Employee benefits (EB), such as group insurance or hospitalisation insurance, are almost an integral part of today's remuneration package. These extralegal benefits protect your employees against the financial risks of illness, accident, retirement or death. They are usually an important tool for companies to attract staff and keep them motivated. As an employer, you have the advantage that such cover is 100% deductible as an expense to the company.
Rely on the know-how of an experienced partner
For the provision of employee benefits, it is best to call on a partner with the necessary expertise. Because your employee benefits plan will only be successful if it contains the right cover, the financing is in order and the benefits are clearly communicated to your employees. Moreover, these are complex tax products which are strictly monitored by the legislator. Close monitoring is also necessary, as there are regular changes in legislation.
You decide which benefits you offer
Your employee benefits package can include several components:
pension accrual;
death cover;
guaranteed income plan (incapacity for work due to sickness and (private) accidents);
medical expenses plan (hospitalisation, dental care, outpatient expenses, etc., ...).
You can also choose a less classical form:
A cafeteria plan gives your employees a say in the composition of their package of fringe benefits. Within a certain budget, they choose the guarantees that are most suitable for their personal situation.
A bonus plan is an interesting alternative for a cash bonus. Depending on the realisation of one or more objectives, such a plan provides for a deposit in a group insurance policy.
Your current EB plan under review
If you already have an employee benefits plan, you can contact us for an audit. Such an analysis teaches you a lot about your current group insurance:
Does my plan respect current legislation?
Is the cost and rate structure optimal?
What is the return on my plan? And is this in line with the returns imposed by legislation?
What about the solvency and responsiveness of the insurance company behind my plan?
Does my plan take advantage of available online systems?
Why work with Van Dessel for your employee benefits?
We can assist you both with the start-up of a new employee benefits plan and with the take-over of an existing package.
Individual tailoring is more important than ever in this matter. We always design or rework your plan in consultation and with reference to your HR policy and budget.
Employee benefits are often underestimated by your employees. On the one hand because of their complexity, on the other hand because of insufficient communication about the benefits.
Via info sessions we ensure that your employees understand and are able to value their benefits.
Within VD we work with an inventory document so that the benefits within the organisation are sufficiently known. (focused on employer)
We offer support for companies that operate abroad. Thanks to our membership in international networks, we can draw up employee benefit plans that are perfectly attuned to local legislation.
Employee benefits are constantly changing due to changes in legislation, the evolution of the financial markets and the population, etc. We keep your plan up-to-date at all times through close monitoring, follow-up and guidance.